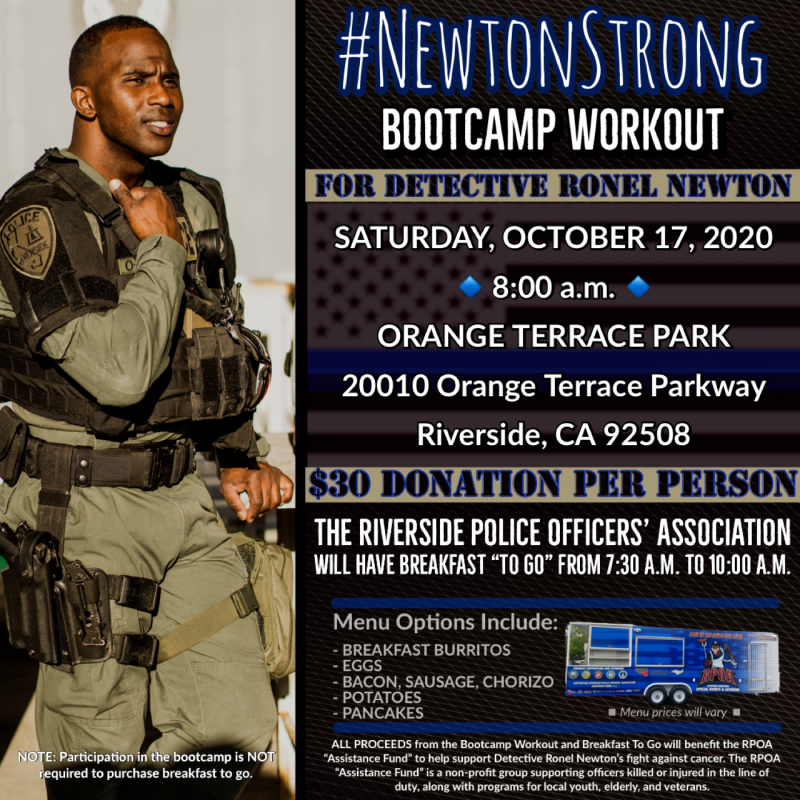 #NewtonStrong Fundraiser October 17, 2020
#NewtonStrong
There will be a Bootcamp Workout on Saturday, October 17, 2020 for Detective Ronel Newton. The event will be taking place at Orange Terrace Park and starts at 0800 hours. A $30 donation is requested to participate in the Bootcamp .
The RPOA Lost in the Sauce food trailer will be at the park and serving a full breakfast menu starting at 7:30. Breakfast prices will vary.
There are a limited number of shirts available for sale to show your ongoing support for Det. Newton. Shirts are available while supplies last for $30 each.
The event is open to the public. RPOA members are encouraged to attend. Please bring your friends and family.